In Aug 2018, EMCUS attended the US National Atmospheric Monitoring Conference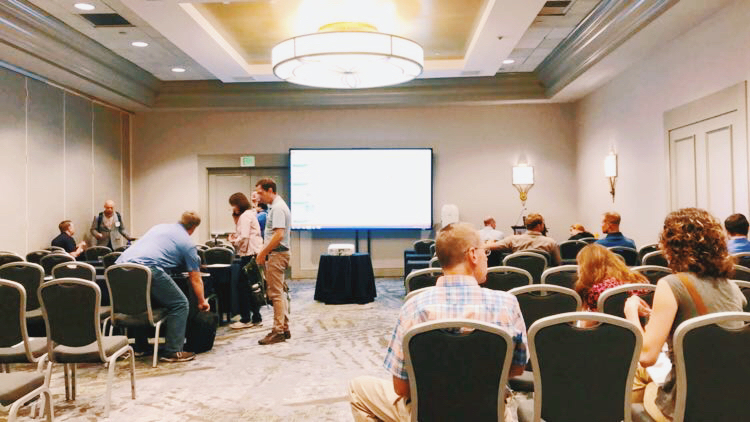 Sub session meeting of this atmospheric monitoring conference.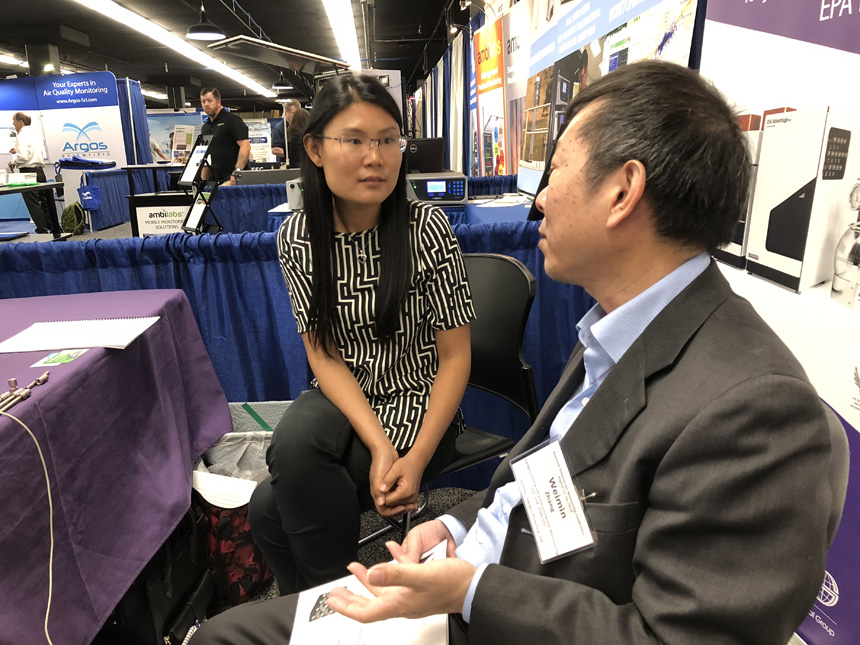 Technical exchange between Chief Weimin Zhang and a US company doctor
in front of the exhibition booth.
Chief Weimin Zhang and the head of the Canadian branch of a PM monitoring company discussing about future cooperation plans after the meeting.
Chief Weimin Zhang in the parking lot watching the trailer cars
that can be applied in the future environmental monitoring.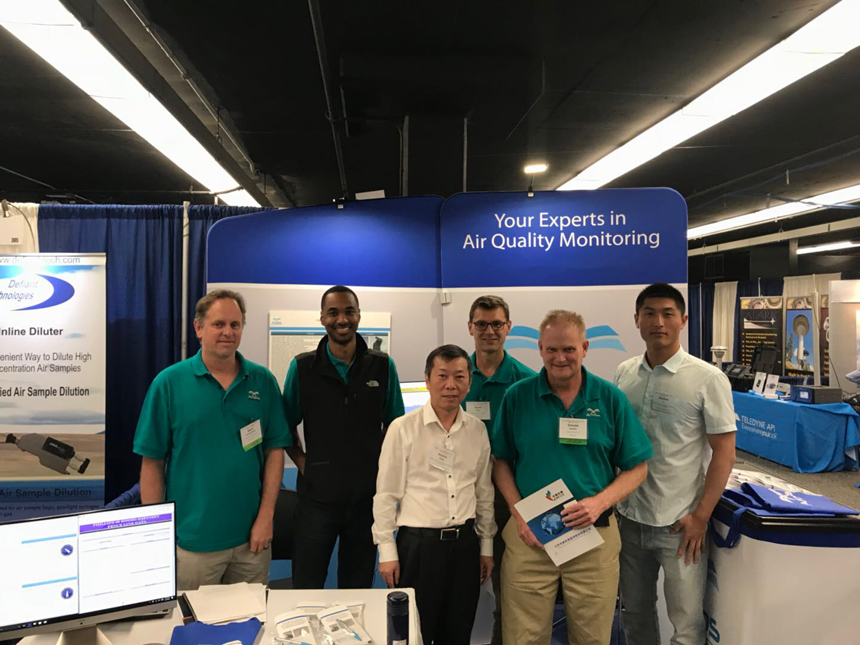 Chief Weimin Zhang and US company staff.